#FFFFFF
Welcome to the Colorado Refugee Services Program (CRSP). Our mission is to ensure the effective resettlement of refugees and to promote refugee advancement past self-sufficiency and to long-term integration. Colorado has a long history of leadership and support for refugee resettlement. Whether you are a refugee, asylee, community partner, or an interested individual looking for a way to connect, we hope to provide you with the resources you need.
#FFFFFF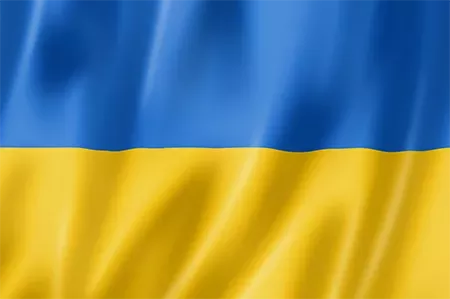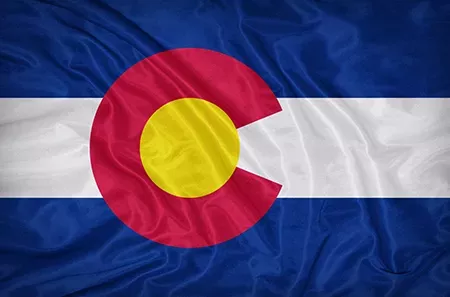 Ukraine info for Coloradans
How can Ukrainians connect to benefits and services in Colorado? Click here to learn more.
#FFFFFF
Support for Afghan evacuees
Thank you for your interest in supporting Afghan evacuees resettling in Colorado. The situation is changing rapidly, and the State of Colorado is committed to providing the most accurate and up-to-date information we can.
FAQs about Afghan arrivals

Note: This FAQ was updated on May 13.

How can I help? 

The State of Colorado is no longer accepting material donations to support Afghan resettlement efforts. Please visit Colorado's resettlement agency websites to explore opportunities to volunteer and make in-kind and financial donations: 

The Colorado Afghan Evacuee Support Fund, fiscally sponsored by Rose Community Foundation, works to ensure that Colorado is prepared to welcome Afghan evacuees and connect them with community resources. Learn more about the fund and how you can support it.

Explore the Colorado Refugee Connect website to identify other organizations supporting newcomers in Colorado. 

Which Afghans were evacuated? 

The Afghans who were prioritized for evacuation were individuals who served the U.S. government and U.S. contractors in our country's efforts in Afghanistan, as well as other individuals who worked in supportive roles to further the mission of coalition forces in Afghanistan, including, but not limited to journalists, women's rights activists and more. Their alignment with this mission has put their lives and the lives of their families at risk. 

What immigration status(es) do recently arrived Afghans have? 

Immigrant communities often have a variety of immigration statuses, and despite fleeing for similar reasons, Afghan evacuees may ultimately arrive as refugees, Special Immigrant Visa (SIV) holders, or humanitarian parolees. Immigration is a federally-managed process, with U.S. Citizenship and Immigration Services (USCIS) within the U.S. Department of Homeland Security serving as the lead agency. Additional information for Afghans can be found on the USCIS website.

Given the urgency of the situation in Afghanistan and the speed of the evacuation, the majority of individuals who have been evacuated have arrived or will arrive in Colorado with a humanitarian parole status. Humanitarian parole allows for admission to the U.S. due to an emergency. As a result of the continuing resolution passed by Congress and signed by President Biden on September 30, 2021, humanitarian parolees are now eligible for the same types of programs and services available to refugees and other Office of Refugee Resettlement (ORR) eligible populations. 

In addition to humanitarian parolees, some individuals will ultimately arrive with SIV status, as refugees or SI or SQ parolees*. SIVs, refugees, humanitarian parolees, and SI and SQ parolees are all Office of Refugee Resettlement (ORR) eligible populations, so they will qualify for programs and services currently available for refugee populations, such as those coordinated by the Colorado Refugee Services Program (CRSP).

Have unaccompanied minor children arrived in the U.S.?

There were unaccompanied minor children among the evacuated Afghans and they were placed in the Unaccompanied Children's Program with the Office of Refugee Resettlement in order to identify family reunification options. Since last fall, a handful of these youth have entered Colorado either as part of family reunification with family or kin in Colorado, or through acceptance into a placement with the Unaccompanied Refugee Minor (URM) Program. Colorado is actively seeking foster families to provide a home and care for these youth, the majority of whom are male aged 16 years or older. For more information about becoming a foster parent for the URM Program, please connect with Lutheran Family Services Rocky Mountains Foster Care program.

How many Afghans have arrived in Colorado? 

Between September 2021 and February 2022, a total of 2,067 Afghans arrived in Colorado. 

Afghans have been the largest population arriving in Colorado for the last two years. The State of Colorado and its partners have experience working alongside Afghans as they rebuild their lives.

Who is leading the federal government's response? 

President Biden asked the Department of Homeland Security to lead the efforts. You can find out more about Operation Allies Welcome here.

Will more Afghans come to Colorado as a part of Operation Allies Welcome?

Yes. Operation Allies Welcome is currently leading a much smaller "Phase II" of this effort. An estimated 3,500-5,000 Afghans will be resettled in the U.S. as a result of this effort. Based on historical resettlement patterns, Colorado anticipates that an additional 150-190 Afghans will be resettled in Colorado during the Spring and Summer of 2022 via this effort. 

Who is leading Colorado's response? 

There is a strong and coordinated statewide response to ensure that Colorado is prepared to receive Afghan evacuees. The Office of New Americans, CRSP, and the Division of Homeland Security and Emergency Management are the lead partners developing the response under the guidance of the Unified Command Group. Colorado's three refugee resettlement agencies — ECDC/African Community Center, International Rescue Committee, and Lutheran Family Services Rocky Mountains — will serve as frontline implementing partners in collaboration with additional local community agencies. Two additional long standing partners — Jewish Family Service and Project Worthmore — are serving as temporary resettlement agencies in order to provide additional capacity to serve Afghans at this time.

What support is available for Afghans? 

The majority of arriving Afghan evacuees will receive services at resettlement agencies. Initial services, coordinated through a cooperative agreement between resettlement agencies and the Department of State, are time-limited. These services include help with setting up long-term housing, like a rental apartment, and financial assistance. Most arrivals will be welcomed by one of the resettlement agencies. However, we may also see newcomers in Colorado arrive through self-directed means or through new and relatively small models developed by the federal government. These individuals should first seek assistance directly from the resettlement agency of their own choosing. Resettlement agency contact information and additional core service provider contact information is listed on the Core Programs & Services document, available in English, Dari, and Pashto. 

Services through partner agencies past the initial services are coordinated by CRSP. These partners include refugee resettlement agencies, schools and community health care centers. Learn more about the types of programs and services here and here. Afghans arriving as humanitarian parolees, refugees, SIVs, or other statuses that make them eligible for refugee services, will be eligible for the wrap-around services that CRSP provides. These individuals are also eligible to apply for other programs like food assistance or Medicaid. To better understand eligibility for a wide array of programs, refer to the benefit eligibility for Afghan evacuees resource.

How can I hire an Afghan?

Afghan evacuees are eager to gain employment in Colorado and bring a variety of skills, education, and professional backgrounds. If you are an employer, please connect with Heather Poynter-Lausch at Heather.Poynter-Lausch@state.co.us to share additional information regarding your openings, needed skills, compensation and more. Explore this Guide to Hiring Afghans to learn more. 

What medical screening or health support is in place for new Afghan arrivals? 

The Centers for Disease Control and Prevention (CDC) provides medical screening guidance to ensure the health and safety of Afghans and the American public. CDC has established guidance for medical screening for SIVs and humanitarian parolees. Both populations will receive a routine screening exam at U.S. military bases. Screening includes: 1) age-appropriate vaccines (including MMR, IPV), 2) COVID-19 vaccination and test; 3) screening for tuberculosis and 4) as needed, disbursement of medically-indicated prescriptions (such as heart medications) in a thirty-day supply (or as directed by a physician). 

The state of Colorado and partners are working closely to ensure newcomers are connected to healthcare and mental health services. 

How is national security being prioritized and maintained as Afghans enter the U.S.?

There is close coordination between key federal agencies, including the Department of Homeland Security, the Federal Bureau of Investigation, the Department of Defense, and the National Counterterrorism Center. Together, these entities are ensuring national security as they vet and welcome Afghan evacuees to the U.S. Learn more on the Operation Allies Welcome website. 

How is COVID-19 safety being maintained as Afghans arrive in the U.S.? 

All evacuees from Afghanistan are being tested for COVID-19 upon arrival into the U.S. and quarantine protocols are in place for anyone testing positive. COVID-19 vaccines (Johnson and Johnson) are provided at military bases in the U.S. The federal government has stated that a COVID-19 vaccination is required to maintain humanitarian parole status. 

I am an Afghan, or am working with one, and I have not received my documentation, such as my Employment Authorization Document. What can I do?  

Most applications for documentation were processed while Afghans were guests at the military bases (Safe Havens). These documents will be mailed to the resettlement agency who received the case. If you have not received your documents, first reach out to your resettlement agency case manager. You may also reach out to afgovdocs@iom.int.

 

*SI is "Nationals of Iraq or Afghanistan serving as interpreters with the U.S. Armed Forces" 
SQ is "Certain Iraqis or Afghans employed by or on behalf of the U.S. government."

Benefits, services and information

Welcome packet for Afghan arrivals

This welcome packet is intended to provide Colorado's Afghan newcomers with many resources that they will need. It is available in several languages:

Afghan evacuee overview and benefits eligibility

Explore this resource to learn more about the immigration statuses of arriving Afghan evacuees and their eligibility for a variety of federal, state, and local programs. It is available in several languages:

Community sponsorship

In response to high Afghan arrivals in late 2021 and early 2022, the federal government established two alternate refugee resettlement models. Sponsor Circles and the Institutional Partner model are forms of "community sponsorship," with dedicated leadership for resettlement from individuals instead of organizations. This introduction helps community partners understand community sponsorship, and the more extensive guide supports sponsor groups to effectively partner with the state and help sponsored families access key resources and benefits.
#FFFFFF
About refugees in Colorado
Refugees come to Colorado from many countries and bring an array of skills, backgrounds and life experiences. Our refugee neighbors share the common aspiration of finding safety and security and opportunities to establish themselves and their families in new communities.
The following reports and data provide information about the communities resettling in Colorado and show how newcomers are integrating and contributing to our state.
Reports about refugees in Colorado

This statewide study demonstrates the economic benefit from resettling refugees in Colorado.

 

This infographic summarizes some of the findings from the above report.

 

This nationally recognized longitudinal study explores refugee integration over a five-year period.

Data about refugees in Colorado

CRSP collects data on refugee and other eligible populations statewide. Data collected includes key demographics such as national origin, age, and gender, alongside data on employment placement and ESL attendance. Browse and download this data below. View this glossary for a definition of terms.

 

Current refugee research

In partnership with the Colorado Department of Public Health and Environment (CDPHE), CRSP manages the Colorado Centers of Excellence in Refugee Health. This Centers for Disease Control and Prevention-funded program collects and analyzes refugee medical screening data from seven states and health indicators from the medical screening clinics in Colorado. The main program goals are to protect public health and improve the health of refugees. Future results will be published on this site.

Learn more about the Colorado Centers of Excellence in Refugee Health on their website.
#FFFFFF
Services for refugees
CRSP funds a diverse network of service providers to support the effective resettlement and integration of refugees and other eligible populations in Colorado. Visit the Office of Refugee Resettlement's website for a complete list of all eligible populations. This infographic shows the types of programs and services that CRSP funds. All CRSP-funded programs and services are listed in greater detail below.
Just granted asylum? Watch this video to learn about available programs and services and reach out to your nearest resettlement agency to enroll.
#FFFFFF
Resettlement agencies
Resettlement agencies support refugees and other eligible populations to integrate into the community. Services include securing initial housing, job search and placement, case management, access to public benefits, referrals to other services. Psychosocial support, women's empowerment, financial literacy, and legal help are also available.
List of providers
English as a Second Language
The Colorado Refugee Services Program invests in English as a Second Language (ESL) classes because building linguistic and cultural skills are key drivers of integration and economic self-sufficiency. ESL classes are available in many locations and include instruction for all levels. Contact the individual providers in the list below for class schedules and registration information.
List of providers

Metro Denver

Northern Colorado

Colorado Springs
Career pathway planning
The CAREERS Program prepares refugees and other eligible populations for employment in fields with growth potential. This program has options for skilled professionals to return to prior professions or launch a new career, as well as options for individuals who are working in entry-level positions who want to establish a career with growth opportunities.
List of providers
#FFFFFF
Health and wellness
Services include initial medical screening, connection to primary care, health education, case management, and navigation to improve access to health services and promote health literacy.  Collaboration with Colorado Department of Public Health and Environment and Health Care Policy and Financing support medical screening processes, refugee health surveillance, and Refugee Medical Assistance administration.
List of providers
Youth services
Programs for youth support our two-generation approach and provide holistic programming tailored to the needs and interests of youth. Youth programs utilize a positive youth development framework and incorporate educational and career-focused programming. Our partners' programs are designed to support youth across the state, and include both in-person and remote options. 
List of providers
Elder and other services
Programs for elders and additional groups support our two-generation approach and provide holistic programming tailored to the needs and interests of these groups. Elder services support elders' overall wellbeing through exercise, social bridging, and educational activities. Other providers support our communities with service navigation and educational workshops to build towards long-term integration.
List of providers

Elder services

Other support services
#FFFFFF
Connect
Colorado Refugee Connect is an initiative collaboratively led by Colorado's three resettlement agencies in partnership with CRSP. Colorado Refugee Connect helps grow connections between refugees and our receiving community members in the following ways.
#FFFFFF
Learn
Watch refugee 101 videos to understand the resettlement process. Explore curated lists of books, movies and websites to build your knowledge.
Engage
Search a statewide directory of refugee-serving organizations to access programs or volunteer. Request a speaker from the Colorado Refugee Speakers Bureau.
Celebrate
Attend an upcoming event to learn more about and celebrate our refugee neighbors. Submit an event to further build connections across communities.
#FFFFFF
About us
The Colorado Refugee Services Program (CRSP) is a program of the Colorado Department of Human Services and is responsible for the statewide coordination of refugee resettlement under the authority of the Refugee Act of 1980. 
CRSP does not offer any direct services but instead works through a constellation of contracts and partners to achieve our goals. Our services and programs support refugees and the larger receiving community working together to build the social capital necessary to sustain a welcoming environment for refugees and build a stronger Colorado for us all. 
Our mission: Ensure the effective resettlement of refugees and promote refugee advancement past self-sufficiency and to long-term integration.
Our vision: Refugees are safe, healthy, and prepared to achieve their greatest aspirations.