Join the people who help people. Build a career that makes a difference.
Your first step toward success is just ahead! A career with the Colorado Department of Human Services (CDHS) offers fulfillment and purpose as you use your talents to help fellow Coloradans thrive. Plus, you'll also find new colleagues and competitive benefits in your role with CDHS.
CDHS offers job opportunities in several fields, including child welfare, developmental disabilities, mental health, nursing, social assistance programs, and youth services. CDHS also recruits for support positions that include accounting, budgeting, contract management, custodial, facilities management, food service, human resources, and procurement.
We are committed to increasing the diversity of our staff and providing culturally responsive programs and services. Therefore, we encourage people of diverse backgrounds and abilities to apply.
Browse open positions in the following job categories:
#FFFFFF
Frequently asked questions
What type of benefits does CDHS provide?

CDHS offers a full package of benefits for permanent employees of the State of Colorado:

Health and life insurance coverage for employees and optional coverage for dependents. We offer employees several medical insurance choices. We provide life insurance and disability insurance. We also offer employees flexible spending accounts.
401K/457K (Administered through PERA)
Paid time off benefits to include: holidays, accrued annual leave and sick leave
Professional development
Colorado State Employee Assistance Program - A professional assessment, referral, and short-term counseling service offered to State employees with work-related or personal concerns.
Public Service Loan Forgiveness Program - Under the Public Service Loan Forgiveness Program, a borrower may qualify for forgiveness while employed full-time in a public service occupation and meet other certain criteria.
Employee Wellness Program - Employees can earn up to $20 off their health insurance premium every month by participating in fun health challenges online.

What kind of growth opportunities does CDHS offer?

We offer a career path program that all employees can take part in. The program allows employees to chart a course for any career path and achieve more in the area of career development. Each division's leader helps coach and mentor employees through this process and provides one-on-one meetings with career-oriented feedback and coaching, job-shadowing opportunities, and learning and development opportunities such as Resume Writing and Interviewing 101.

At CDHS, we want our employees to feel like they belong and to thrive here.

Check out these testimonials from employees who have charted successful careers at CDHS:

How do I apply for a job with CDHS?

Job vacancies are announced on the State of Colorado Job Opportunities website. Applications are accepted only during the time period listed on the announcement. Review the job announcements and identify those that you may be qualified for and interested in. To apply for a specific job, follow the instructions in the announcement section titled "How to Apply." When applying for a state job, carefully follow the instructions. Submitting an application to the wrong location or not providing all the required materials may result in not being considered for the job.

What happens after I apply for a job?

Application review: All applications submitted in response to the job announcement are reviewed to identify the applicants who meet the minimum requirements for the job. Applicants who do not meet the minimum requirements are notified via email. Applicants who meet the minimum qualifications will continue on in the assessment process.

Assessment process: The state personnel system as defined by the Colorado Constitution requires all jobs within the classified system to be filled through a competitive process, called comparative analysis, which could include tests for merit and fitness. The number and types of assessments will depend on the position being filled as well as the number of qualified applicants. The top six candidates will be identified via the assessment process and then referred to the supervisor of the vacant position for interview who will make the final hiring decision and job offer. Depending on the type of work performed on the job, a job offer may be contingent on the results of a drug test, criminal background checks to include fingerprints, and/or physical examination.

The comparative analysis utilizes professionally accepted standards that compare specific job-related knowledge, skills, abilities, behaviors and other competencies. The process can include multiple components including structured interviews, application/resume review, oral panel examinations, written objective tests, performance tests, training and/or experience evaluations, or physical capacity tests.

What is the process for background checks?

Prior to the Department's employment of any person in a position that would require that person to have direct contact with any vulnerable person, the Department shall make an inquiry through the Director of the Colorado Bureau of Investigation (CBI) to ascertain whether such a person has a criminal history. A person shall be disqualified from consideration for any of the following criminal offenses: a crime of violence, a felony offense involving unlawful sexual behavior, a felony of domestic violence, a felony offense of child abuse. For our complete Background Investigations Policy, please click here.
Employment verification
Classified employees have retention rights, receive competitive pay and benefits, and are a part of the state personnel system. Click here to view classified job types.
To verify employment of a CDHS employee, visit www.CCCverify.com.
CDHS facility locations
CDHS has facilities all over Colorado. View a map of our facility locations.
Contact information
For more information about jobs at CDHS, contact cdhs_careers@state.co.us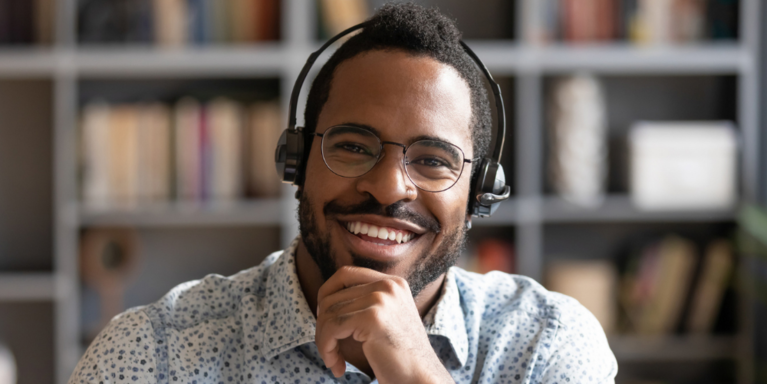 Join us live on Facebook to learn more
Join our monthly Facebook livestreams the first Thursday of each month from 12:30 to 1 p.m. to learn about current opportunities, the benefits of being a state employee, the application/selection process and more. We'll answer your most pressing questions about working with the Colorado Department of Human Services.
Follow us on Facebook today and join us for our next livestream!